Upatoi Property Management
Let us manage your Upatoi rental property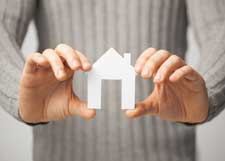 We provide full service property management with a smile and not an attitude.
Ten 20 Property Management is devoted to connecting home owners who want to rent out their property and people looking for the perfect home to rent for their family. We are experienced, trained, and licensed! Our company is devoted to maintaining the close relationship with our owners and tenants that a smaller boutique property management team can offer. We value the relationships we have the opportunity to build.
We want to grow our property management company based on those close relationships without sacrificing the professional management that is necessary to run a "tight ship"! We know that these properties are important investments and should be treated as such.
See why we are the Highest Rated Property Managers!!
Having a good property manager takes a lot of the headaches out of owning rental properties:
We will properly screen the applicants for your property which is one of the big keys to having a good experience with owning a rental.
We will line up keys, do check in with renters, collect rents and deposits.
We will collect the rental payments and are good at keeping the renters on track with the payments.
We will recommend repair people and even manage the maintenance and repair process if your property needs repairs and you would prefer we do this. (If we manage repairs we do charge for this but we will help you find people as just part of our service).
We do a property walk through twice per year and let you know of any issues we find.
We will help you make good decisions all along the way in regards to maintenance, repairs, and dealing with the renters of your property.
We have our system set up so that everything can be done online or by email. We are very tech savvy and we feel this makes everything easier for both the owners as well as the tenants.
We can also advise you whether to rent or sell based on our experience and your situation. We are professional full service Realtors!
Inquire About Our Services
Let Ten 20 Property Management take the stress out of owning a rental so that it is just a high quality investment for you as the property owner!
Read what our Property Management clients are saying about us!
Learn More About our Services
Property Evaluation

We will provide an evaluation of your home's value on the rental market.

Marketing

We market you property through our website as well as major web portals and with our signs. We use lockboxes to facilitate viewings.

Tenant Screening

We screen tenants vigorously using our experience to find good candidates to rent your home. This may be the most important thing we do!

Security Deposits

We hold security deposits in our trust account and will only release security funds upon the completion of a comprehensive move out process.

Lease Preparation

We prepare leases in accordance with the respective state laws and hold our tenants accountable.
Upatoi Area Information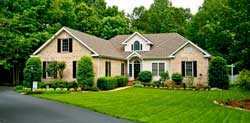 Upatoi is the name of a neighborhood and post office located in the eastern panhandle of Muscogee County, Georgia, United States. Previously an unincorporated community within Muscogee County, Upatoi was annexed by the city of Columbus in 1971 as part of the consolidation of the city and county governments. Though now officially part of Columbus, the Upatoi area has retained its historic name through its post office, which still bears the name Upatoi.
The original post office was located at the intersection of Upatoi Lane and Jenkins Road. The building was erected shortly after the town was forced to relocate northwards following the expansion of Fort Benning. It once housed a general store and gas station owned and operated by Georgia Gloss (affectionately referred to as "Miss Georgia"), who kept it open until the 1980s. Jenkins Road was originally an access road to the antebellum mansion, around which was an extensive plantation covering most of the area. Upatoi Lane is one of the last remaining segments of old US 80 to retain its original, concrete pavement from the 1920s. In the 1950s, US 80 was relocated north by one-half mile and widened to four lanes in the 1990s.
The Norfolk Southern Railway marks the southern boundary of Upatoi and the northern boundary of Fort Benning. The railroad once provided whistle stop passenger service. Two cotton gins and several warehouses lined the tracks.
Immediately adjacent to west of the post office is the Upatoi Chapel, formerly the home of the Upatoi United Methodist Church. The church was originally located inside what is now Fort Benning. Like much of Upatoi, it had to be moved when the military base expanded. The chapel is now available for weddings.
Several subdivisions now make up the Upatoi community. Two of the oldest are Woodhaven and Ridgewood Estates. Many older maps use the spelling "Upatoie," for the town as well as the creek, the latter being a boundary between Muscogee and Chattahoochee counties. Source From Wikipedia
Areas We Serve in Georgia
Hamilton
Muscogee County
Harris County
Areas we serve in Alabama
Phenix City
Fort Mitchell
Smiths Station
Salem
Seale